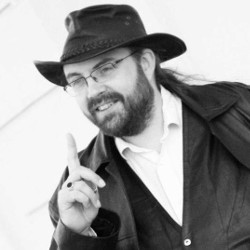 Finding a good beta reader can be tough. Finding a beta reader that will give you in-depth feedback based on a sound understanding of story theory is almost impossible.
Unless you hire Matthew.
Matthew is the chair of a writer's charity. Four the last four years he has hosted events where he and local writers exchange beta reading and advice.
The Pro Beta Reading service is for works of fiction only. The report you get will address a comprehensive list of questions filling three pages which have been compiled from years of beta reading.
What a Pro Beta Reader does for you:
Detailed comments and a comprehensive report
Feedback from a reader well practised in story theory
Let you know if you have a great hook and suggestions for enhancing it
Highlighting any obvious inconsistencies
Reporting potential plot holes
Identify "hang up" moments including "hard to read" or unclear passages
Highlighting any verbose or non-contributing sections
Feedback from a reader's perspective
Identification of the more common clichés and suggestions on how to handle them
A report on the overall flow of the story
Actionable points that you can apply to your editing right away
What a Pro Beta Reader doesn't do:
Line by line analysis – Beta Reading is a "big picture" review
Share your unpublished work – your work is strictly between you and Matthew.
Judge you for your content (or mistakes) – lurid details are generally not a problem.
Online reviews – Matthew will not leave you a public review, sorry.
Proofreading – catching all grammar, punctuation, and spelling problems.
Revise and tighten the text for you – you need to do that yourself.
Formatting – the more obvious issues may be highlighted but this is not definitive.
Try to re-write for you – Matthew may offer suggestions but the writing is your job.
Softsoap or mollycoddle you – Beta Reading is about honesty.
Depth of analysis
You will always get, as a minimum, the usual honest, broad, and professional review. However, some writers will be given more than that. This is due to the quality of work effect.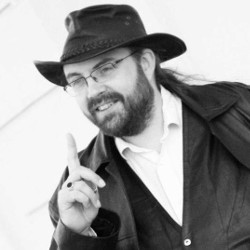 As Matthew Explains:
Some writers put a lot of effort into their work before I see it. As a result, there are fewer obvious deficiencies for me to identify and therefore I can give a broader and more in-depth review. On the other hand, some writers send me work that is very clearly much earlier in the writing process. This text is usually harder to read and more labour intensive to review. As a result, I spend more of my efforts on the basics.

The report I produce will be tailored towards helping you progress towards a "finished" work. Therefore, your best advantage comes from taking your work as far as you possibly can before you bring it to me.
Pricing
This pricing guide assumes that you have done your best to bring your story to a readable level. It is assumed, going in, that you have given your own work at least a single review edit. Which is why it is recommended that you supply a sample of the text before you hire Matthew.
The basic price is £0.005 a word (half a penny per word).
The minimum charge for Pro Beta Reading is £25. If your text is less than 5,000 words you will still be charged this amount but will receive a slightly more in-depth analysis.
Request a quote today
Many Beta Readers brag about how they are the cheapest. Matthew is not the cheapest, he is the best.
To procure Matthew's services as a Pro Beta Reader, simply use this form to tell him about your work. The data you enter here is confidential and will not be shared with anyone outside of Matthew's team.